Nature Remo 3 | Smart Universal Remote
Control Air Conditioner, TV, Lighting | Compatible with Alexa, Google Home
The Nature Remo 3 Smart Remote Control is another of our favorite winter smart gadgets.
This device works with an app that lets you manage your home appliances from anywhere.
It has sensors for humidity, motion, temperature, and light so you always know what your home's climate is like.
The Remo 3 also works with Amazon Echo, Google Home, and Apple HomePod.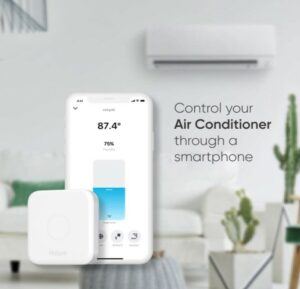 Compatible Devices Air Conditioner
Connectivity Technology Infrared
Number of Batteries 2 AA batteries required.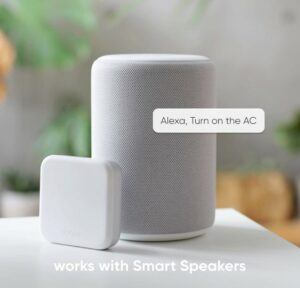 Nature Remo connects any home appliance that uses infrared remote controls to your phone/smart speaker regardless of the manufacturer, model, or production year.
Comes with hundreds of presets for air conditioners, heat pumps, televisions, and lighting from major manufacturers which can all be easily registered with a push of a button.
Works with smart speakers such as Google Home, Amazon Echo, and Apple HomePod allowing you to control your appliances with your voice.
Includes temperature, motion and light sensors, GPS and time-based automation features.
Product Dimensions 2.91 x 2.91 x 0.7 inches
Item Weight 1.41 ounces
ASIN B08FMKSQ8L
Item model number Remo-1W3-au
Batteries 2 AA batteries required.
Best Sellers Rank #26,085 in Remote Controls (Electronics)
Date First Available August 11, 2020
Manufacturer Nature Inc.
Francisco,
Founder of the Francisco's Spectacular Website